The Airmen's Stories –

P/O R J W Brown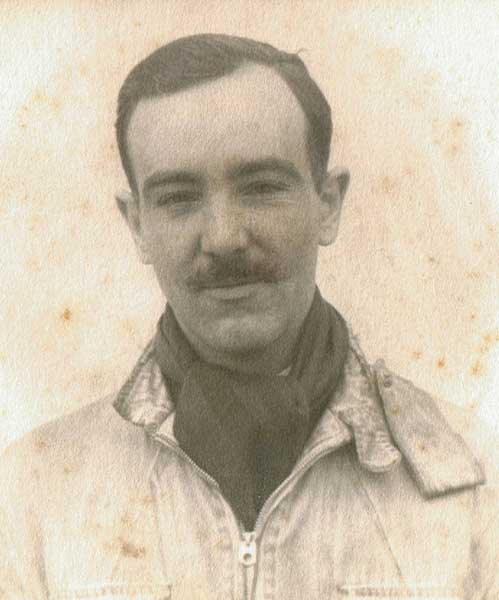 Ronald John Walker Brown joined 111 Squadron in February 1937 and was one of the first pilots to fly the new Hurricane when it came into service in December 1938. On May 31 1940 Brown shot
down a Me109 over Dunkirk but was himself shot down a few days later near Abbeville. He baled out and was picked up by a retreating Guards unit that saw him onto a hospital ship for England.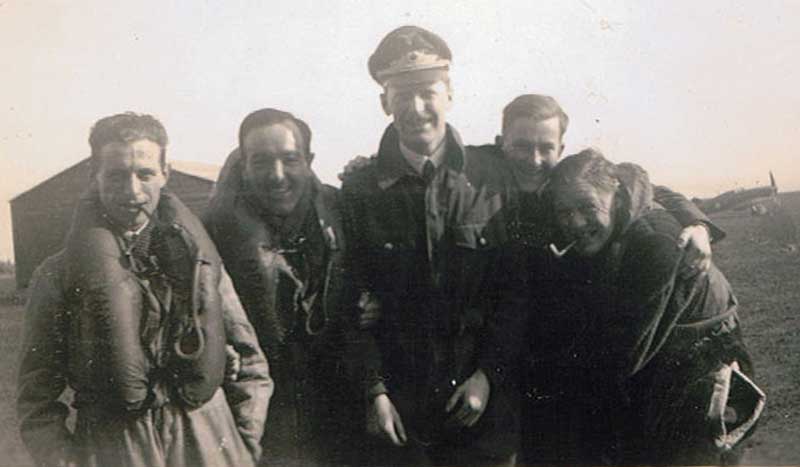 111 Squadron 1940
Sgt. R Carnall, P/O RJW Brown, P/O JHH Copeman, F/O DC Bruce, F/O PJ Simpson.
He rejoined the Squadron on 15 August and was back in action on the 18th, assisting in shooting down a Dornier 17. He served throughout the rest of the war testing captured enemy aircraft and new British and American types. He later worked on developing the Martin-Baker ejector seat and eventually retired from British Aerospace in 1979 with an MBE.
***********************
On 23 March 2005 his three sons plus members of their families visited the Morris Singer foundry to see the work on the London Monument where their late father's name will be inscribed together with those of his Battle of Britain comrades.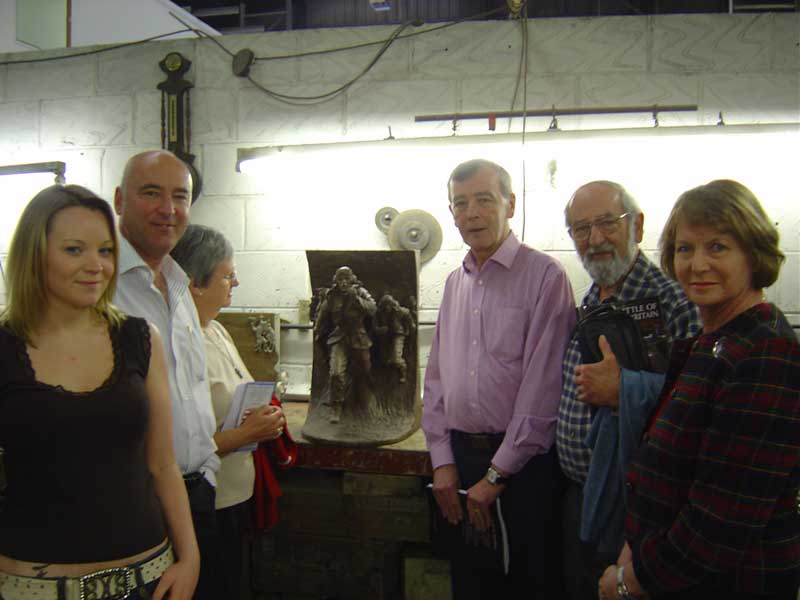 The family were able to supply some previously unseen photographs of Ronald Brown during his service with 111 in the Battle.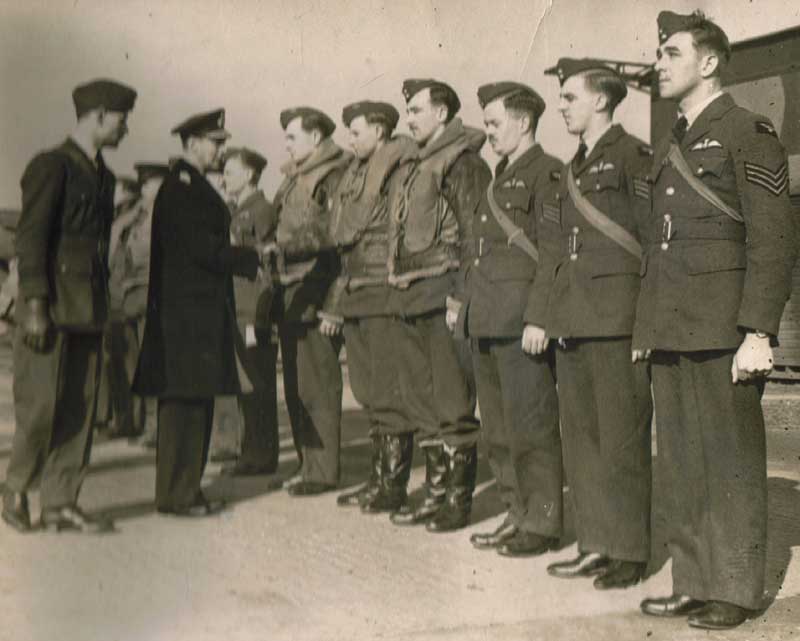 Above: Brown pictured with a captured Italian CR42