Paul Nash -

Encounter in the Afternoon

Chalk and watercolour, 1940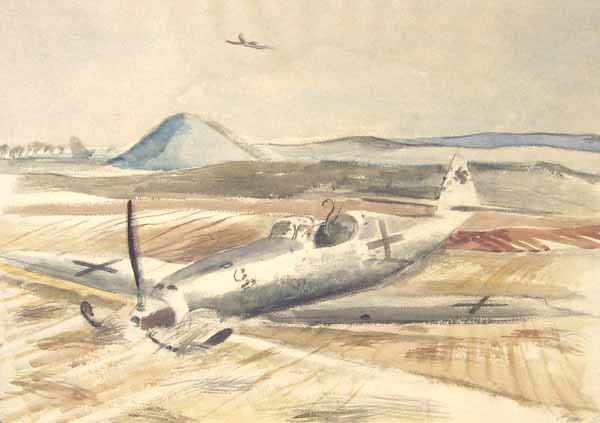 Image courtesy Manchester City Art Gallery
This work is based on a Me109, flown by Unterofficer Leo Zaunbrecher from 2/JG52, which came down at Mays Farm, Selmeston, Sussex on Monday 12th August 1940. It had been shot down by P/O JAP McClintock of 615 Squadron.
Zaunbrecher is seen below with one of his groundcrew.

The aircraft was taken to a salvage dump where publicity photos were taken showing the emblem of 2/JG52 (in German 'Rabatz' - troublemaker) being cut from the fuselage.